Introducing Kasama Pops
Introducing Kasama Pops or KPops for short, just in time for the summer! These frozen treats consist of a custard ice cream made in house, dipped in our bean-to-bar chocolate. This weekend we have 2 flavours of KPops for you to try, Chocolate Mousse and Raspberry Brûlée.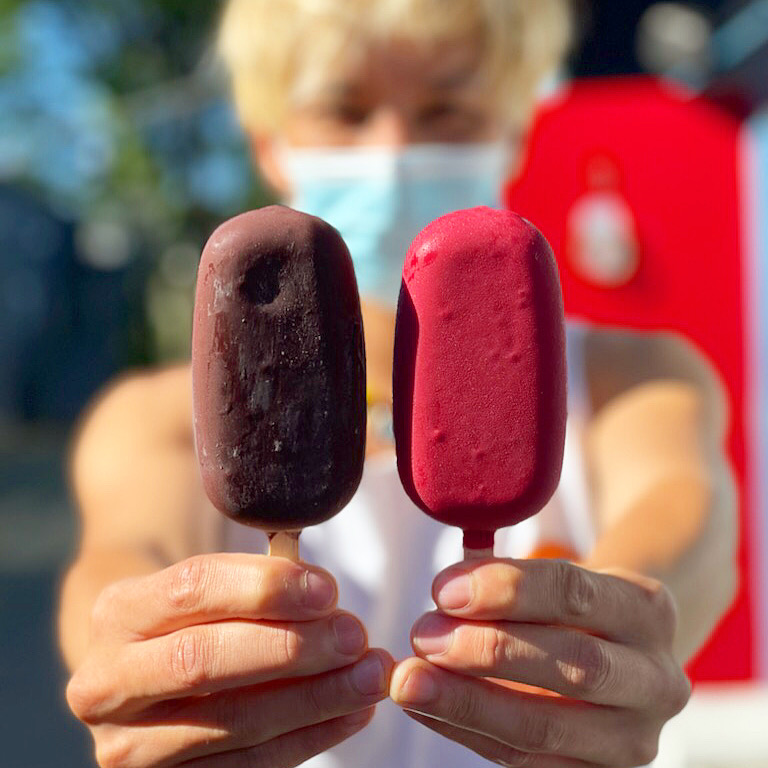 The Chocolate Mousse features a custard dark chocolate ice cream pop dipped in 70% dark chocolate. All using our Costa Esmeraldas stone ground bean-to-bar chocolate.
While the Raspberry Brûlée features a vanilla custard ice cream pop dipped in our raspberry white chocolate.
Our pops are in limited supply and only available at our workshop on Granville Island. Come down this weekend and get a break from the heat, we are open Friday to Sunday, 10am-5pm.