An Evening of Wine & Chocolate
$97.00
Chocolate lovers and wine aficionados! 🍫🍷
Direct from the whimsical mind of Kasama Chocolate: Get ready to be ushered into an evening as vibrant and flavorful as Vancouver itself. The moment you waltz in, you'll be greeted with effervescent Welcome Bubbles, dancing cheek-to-cheek with the flirtatious Strawberry Chocolate. But, that's just the prelude.
As our star-studded cast of world renowned Sommelier and Chocolatier welcome guests, we'll dive into a fantastical journey featuring four scene-stealing wines and their sultry chocolate co-stars. You won't just sip and bite, oh no! Instead, expect a narrative on each wine's backstory and a tantalizing tale of bean-to-bar chocolate magic. And trust me, the plot thickens as we delve into the art of taste-testing – revealing the behind-the-scenes reasons for each wine and chocolate pairing.
Every guest will be handed their very own menu, detailing the wines and chocolates paired.
And before you leave, make a pit stop at the Kasama mini pop-up store.
So, dress dapper, and bring your appetite for fun, flavour, and flair. See you under the Vancouver Lights!
Location: Heirs Pears, 605 Nelson St, Vancouver, BC
Date: August 27, 2023 from 6-8:30pm
Your Hosts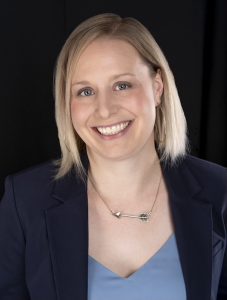 Mya Brown is a sommelier, educator and beverage consultant with a more than two decades career in wine and hospitality, where she has always held a passion for all things delicious. Her interest in wine in particular led her to gain a WSET Diploma in Wine and Spirits and a career as a sommelier with leadership roles at restaurants across Canada and in the UK, including iconic Michelin starred establishments The Ledbury and St John in London. In recent years, Mya has joined forces with some of Vancouver's favourite dining establishments at L'Abattoir, Botanist and Blue Water Cafe. As a hospitality consultant she also offers business development strategies, educational programs and hosts bespoke food & wine events.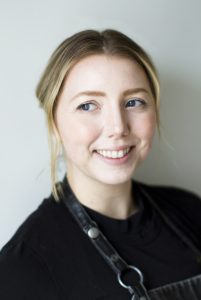 Meagan Larmant started her culinary career in the countryside of Ontario, Canada, and finished her degree in Strasbourg, France. Pastry and chocolate were the last things on her mind! Wanting to one day run her own kitchen, a heart condition from birth stood in her way and forced her to change her focus from savoury to sweet.It was her Pastry Chef from Quebec that introduced her to fine chocolate work and the obsession began. Her thirst for knowledge took her to Australia, Denmark, Peru, and across Canada. She sought out anyone who was willing to teach her about chocolate.With perseverance she continued on and gained a wealth of experience at Michelin-starred and World's Top-100 rated restaurants across the globe.She spent years being on the road. Eventually, she settled in Vancouver, Canada, to train under Master Chocolatier, Celebrity Chef and Food Network Host Steven Hodge to refine her skills as a chocolatier.
Sold Out