Dark Forest Release
It's that time of year when the spirits cross over from the shadow realm, and we've been brewing up some dark magic here in the hollows of East Vancouver. After much stirring and bubbling, our latest creation is ready to be unleashed.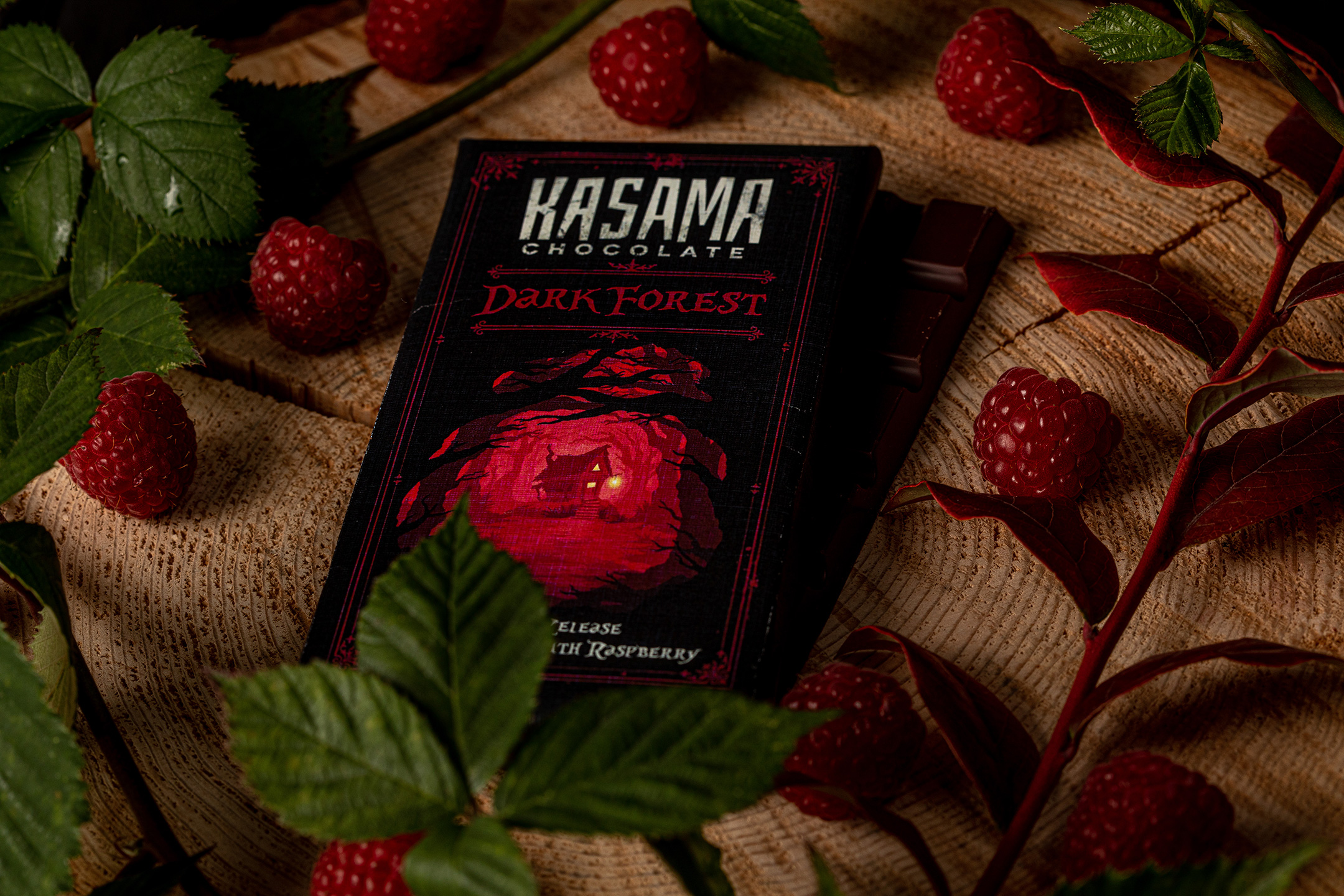 A forest dark as starless night
With berries red as firelight
A scarlet shimmer in the gloaming
Where spirits lurk and ghosts go roaming
Where Witches in the hedges weave
Fiery spells 'neath tangled leaves
Such sorcery perhaps you'll find
When this wrapper you unbind
This dark chocolate is made with our Philippine cacao beans from Davao, roasted over a bonfire (well, actually a coffee roaster), and stone ground in a giant cauldron (well, more of a granite bowl) together with BC raspberries :). It's not too sweet, and when you hold it to the light, you can see a faint red glow through the darkness of the cacao.
It took all 4 of us (gathered 'round a toadstool) to invoke this new spell. Dom did the artwork, Vince the wrapper design, Oliver composed the dark verses, and Stefan did the spooky photography. Of course, we all taste and make the chocolate!
You can get the Dark Forest bar now in our online shop!