Costa Esmeraldas & San Martín bar release
Throughout the year, we make a ton of test batches. One of the funnest parts of making bean-to-bar chocolate is tasting new bean origins with unique flavours, and learning about where they're grown. Only a small fraction of those tests ever turn into a release, but, after much tweaking, we're excited to finally be able to share these new bars with you.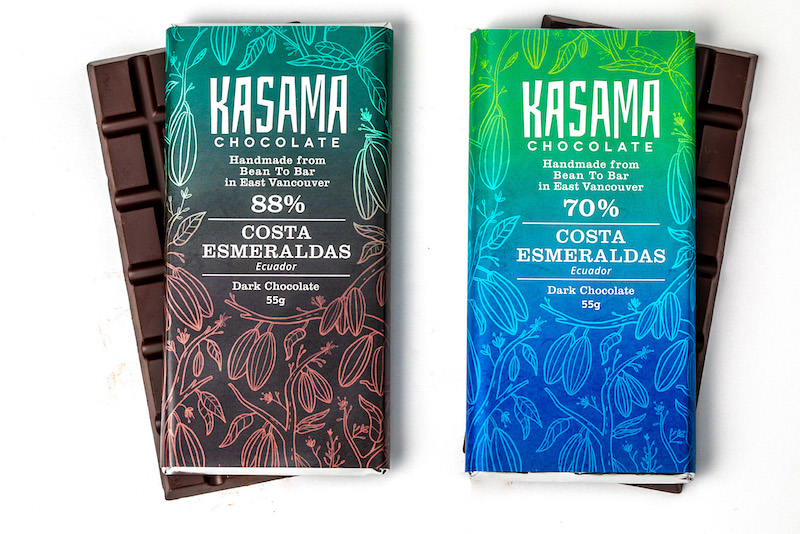 The single estate cacao beans used to make this chocolate are grown in Costa Esmeraldas (Emerald Coast) in northern Ecuador. This family owned and operated farm, situated on emerald green hills overlooking the ocean, grows unique strains of native Ecuadorian 'Nacional' cacao.
Made with beans from the 2019 harvest, the 70% chocolate has notes of cassis, oak, and red wine.
In the 88% bar, things get a lot more intense, and we get notes of concord grape, rum, and roasted almonds.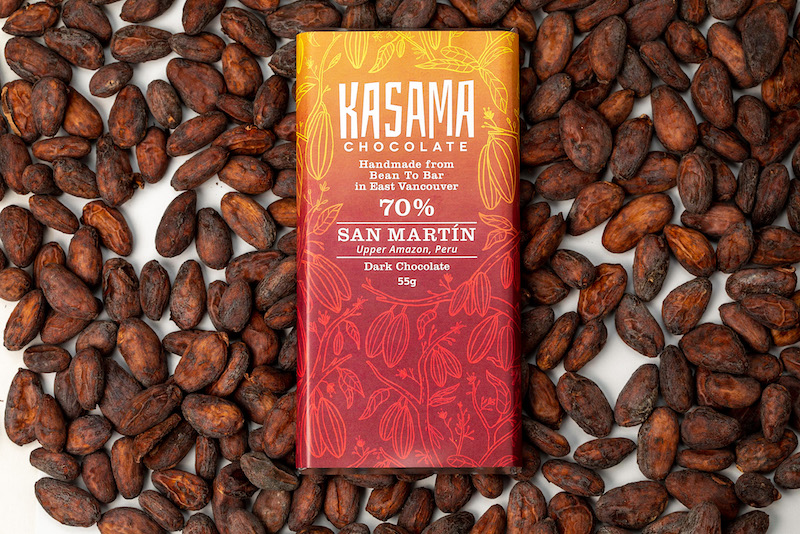 When we first tasted these cacao beans, sourced from the rainforests of the upper Amazon in northern Peru, we were instantly enchanted by their bright, fruity flavours. This chocolate, made with beans from San Martín, ignites the palate with notes of lemon and red currants and finishes with a hint of pine and mild tannins.
We are really excited to be able to feature these three unique bars from Peru and Ecuador.