Kasama Chocolate opens workshop and store on Granville Island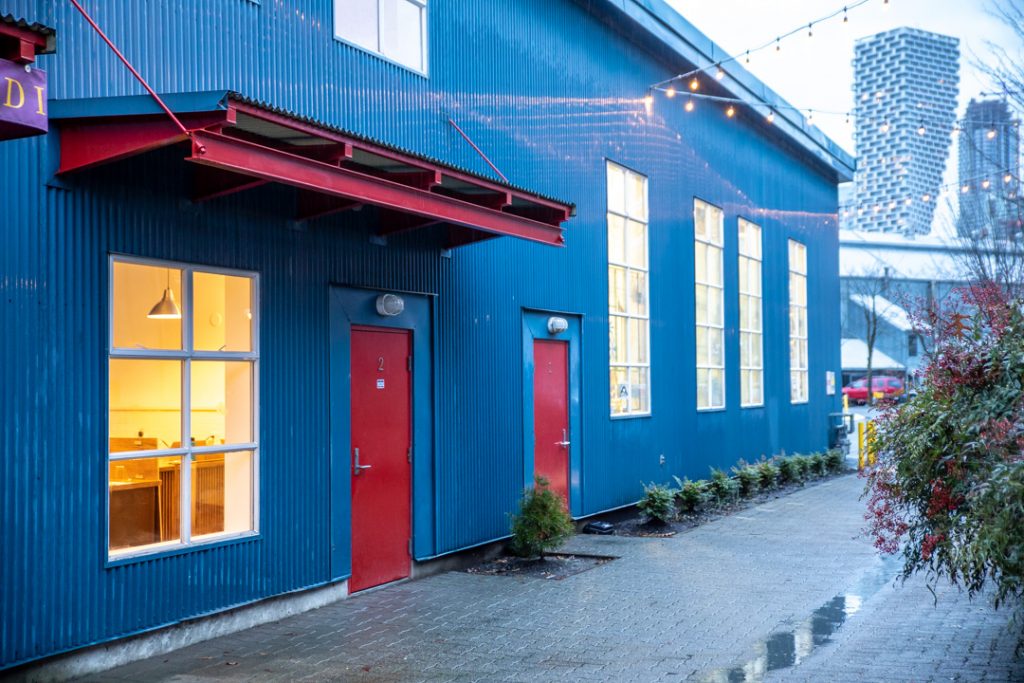 EXCITING NEWS!!! Final inspections are finished, permits are stamped, and we will be officially opening our new chocolate shop on Granville Island this Friday, January 1st!
Our shop, at 2-1244 Cartwright Street, will be open to the public on Fridays, Saturdays, and Sundays from 10am-5pm.
For the rest of the week we'll be closed for production, but you can pick up your online orders if you let us know when you'll be stopping by. To help you find us on Granville Island we made a video showing where we are located that you can watch here, otherwise just type "Kasama Chocolate" into your phone's maps app for directions.
The pandemic, of course, will make this a rather different 'grand opening' than we had envisioned, but we're very excited to have you over, even with masks and at a distance. There may even be a secret special release, just for the weekend 😉





As a new year begins and a new chapter for us unfolds, we thought we'd reflect back on the past and tell you a bit more about ourselves and how our friendship led us down this chocolate journey.
Stefan and Oliver grew up in the West Kootenays, on the banks of the Arrow Lakes, and have known each other since 8th grade. Vince and Dom grew up in North Vancouver and also went to the same school. Many years before Kasama was born, we first got to know each other playing in a friendly (mostly:))) weekend roller hockey league. Stefan played forward, Oliver defence, Dom goalie, and Vince played everywhere. Strangely (or not), we play much the same roles at Kasama today.

Over the years we hung out frequently, and Dom and Stefan even became roommates. The house they rented in East Van hosted many a backyard gathering – beer was brewed, bread was baked, and occasionally a kitchen dance party would spontaneously break out. It was more or less a 'normal' friendship. That would change. Little did we know it, but the stones of fate were rolling, and things were about to get wacky. One fateful day, as they say in fairy tales, in the summer of 2015, Vince showed us pictures of some yellow fruits growing on his family's small plot of land in the northern Philippines. Sweet, mangoes, we thought! Except, they weren't mangoes (they were cacao pods), and soon after, he brought us a small bag of cacao beans, and then another…

And so, that once tranquil house on William Street started rumbling every weekend with the sounds of stone grinders, hair dryers, shaker tables, and other strange contraptions. More than a few people wondered, "Why are these guys (well into their 30s) getting together every weekend to make chocolate? For like 2 years!? That can't be normal. But our stubborn geekery pushed us further and further into the abyss. And Vince kept bringing us more cacao beans – a sack from farmer Fred! Another from farmer Noli! – soooo many beans all over the house. So what can you do? You just gotta keep making chocolate. And we have ever since.

For us, at least for the first 3 years, this was a passion project more than a business. Of course, the dream was always in the back of our minds, but mostly it was about getting together and doing something collaboratively. There was no business plan. It gave us that feeling of being kids again, building a tree house – the excitement of discovery, and creating something we thought was 'cool'.
When Vince first suggested the name Kasama, a Filipino word meaning 'friendship' and 'togetherness', we knew right away it was the perfect fit.

Gradually turning this from a friendship project into a business has not always been easy. We've all felt the stresses, and there have been some near breaking points. But there's one thing we've always agreed on: our friendship is more important than this business, and we won't let it compromise that.

We could never have gotten this far alone, though. We've had a ton of support from friends, strangers, wives, girlfriends, and far too many people to list here. Thank you from the bottom of our hearts. Starting this project, it really hit home how interconnected we all are. We're not operating in a vacuum, we're part of a community. By sharing your enthusiasm for what we do, you've also been a part of our journey, and perhaps we've been a small part of yours. We'd like to wish you all a safe and hopeful New Year. Tagay (Cheers), and see you on the Island!