Chocolate Tour & Tasting Events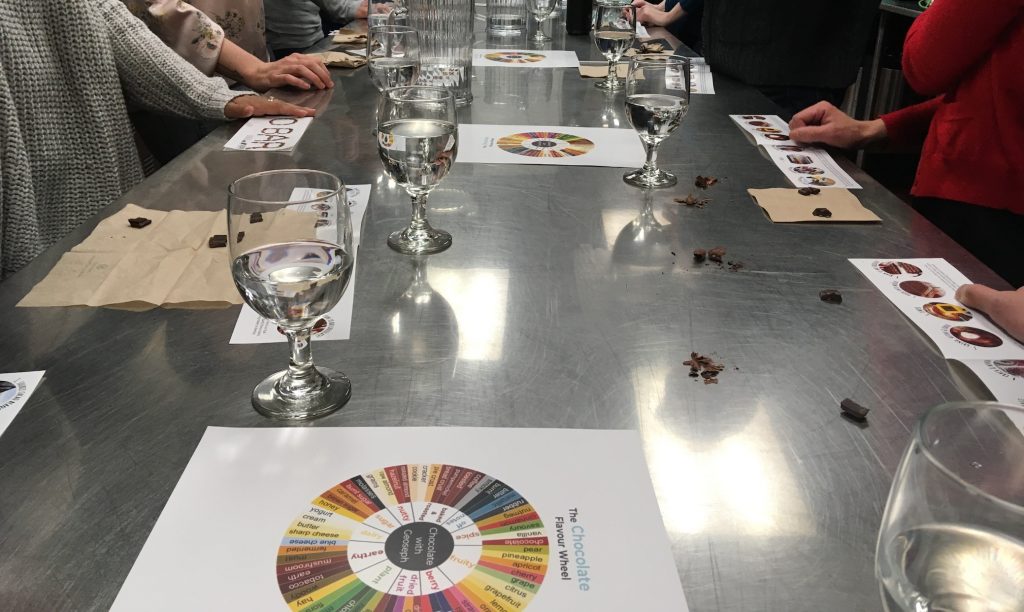 We are happy to announce that we have started doing Chocolate Tours & Tasting Events at our Granville Island workshop. They are a fun event that literally walks you through the process of making chocolate followed by the tasting of some of our award winning bean-to-bar chocolate.
Some highlights from the events:
See and smell different varieties of raw and roasted cacao beans.
Learn all about the magic of how cacao is transformed from beans into chocolate.
Sip on some drinking chocolate and taste a whole lot of unique types of chocolate!
If you'd like to book a private group, please shoot us an email. Otherwise, just sign up on our website, and meet some other folks in a fun and friendly setting!
Group size is 10 people max. Time: 40-50 minutes