Chuncho, Peru Bar Release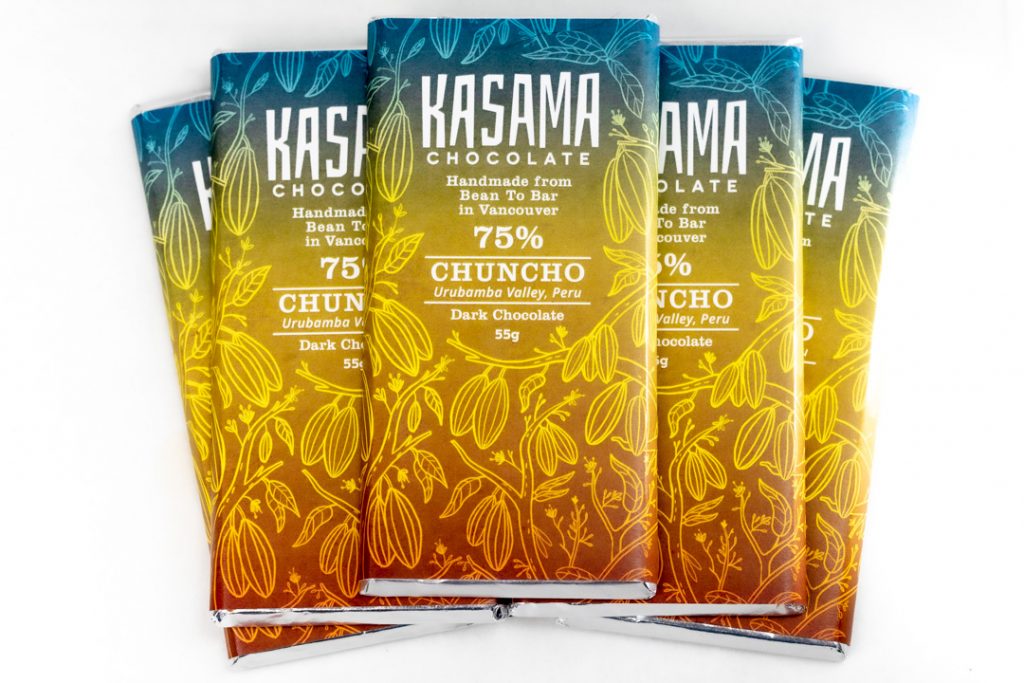 We have a new origin! Chuncho, meaning "from the jungle" is an ancient and genetically isolated cacao variety grown in the Urubamba Valley of Peru. The Incas once used this valley as a major trade route when travelling from the Andes Mountains to the jungle.
The cacao beans grown here come from very old trees, some nearly 200 years old, in elevations much higher than usual for growing cacao. The beans are smaller and more difficult to work with than other varieties, but have an inherent 'creaminess' and wonderfully complex aromatics, giving this chocolate notes of blueberries, macadamia nuts, and oolong tea.
Now available online or at the Kasama workshop.