Matcha White Chocolate Bar Release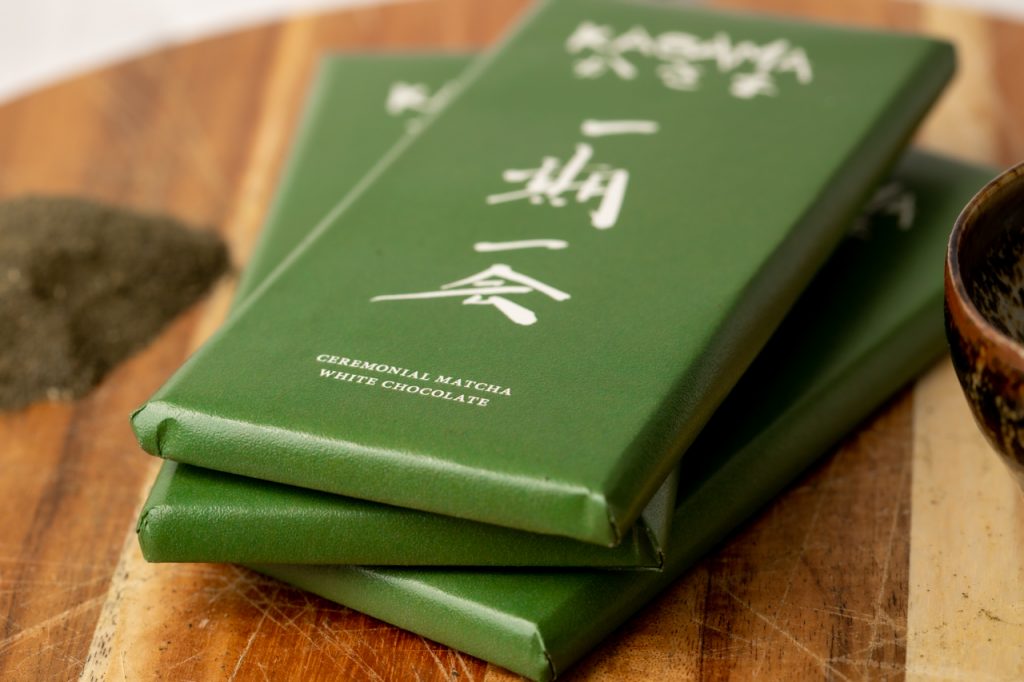 New limited release dropping today!

This white chocolate is made with Peruvian cacao butter and a ceremonial grade Japanese matcha from Yame, Fukuoka, curated by Jude from Cultivate Tea. It is a first harvest matcha, the leaves of which are hand picked and grown at high altitudes, where the air is moist and foggy and the trees grow slowly, yielding a matcha with exceptional depth and complexity.
The Japanese idiom, ichi-go ichi-e, calligraphed on the cover of this bar was brush painted by our friend, Yoshi Sugiyama. It translates to, "one time, one meeting", and is a proverb deeply rooted in the history and culture of traditional Japanese tea ceremonies. It reminds us to treasure each meeting and the unrepeatable nature of a moment.
Now available online or at our shop on Granville Island.