Forest & Sea Release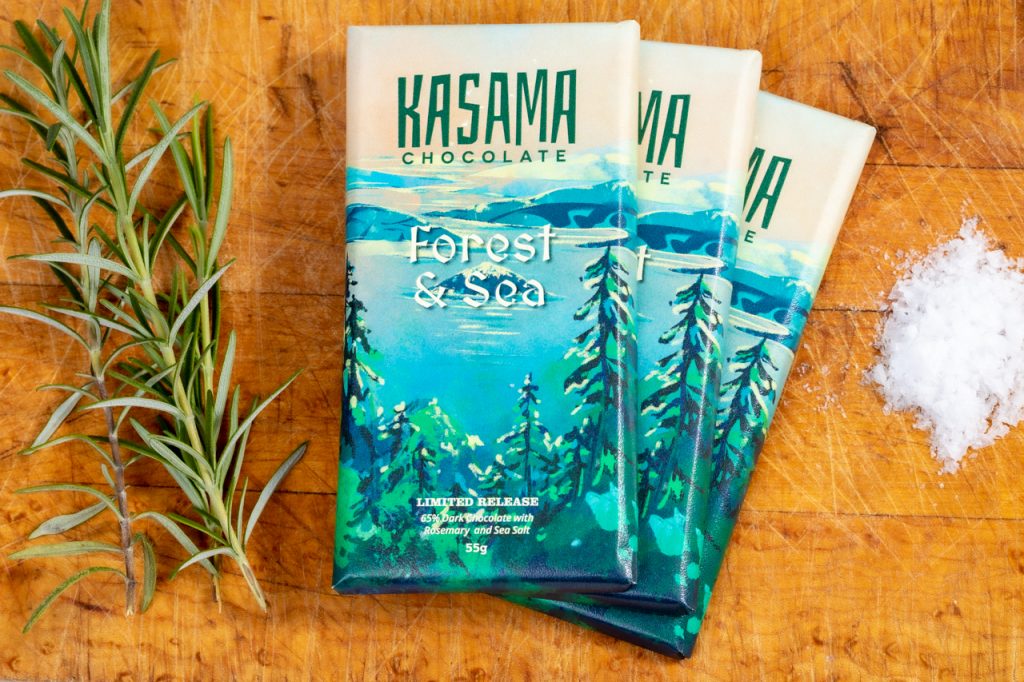 The Forest and Sea is back, dropping at the shop and online this weekend! We first created this chocolate as wedding favours for Laura and Stefan's wedding, the theme of which was Forest and Sea, an homage to their roots – Laura having grown up on the coast, and Stefan hailing from deep in the woods of the West Kootenays. Blanketed in rich Ecuadorian dark chocolate, the piney flavour of whole rosemary combined with Pacific Ocean sea salt, harvested by our friends at MARPHYL Marine Phytoplankton, make for a most excellent marriage.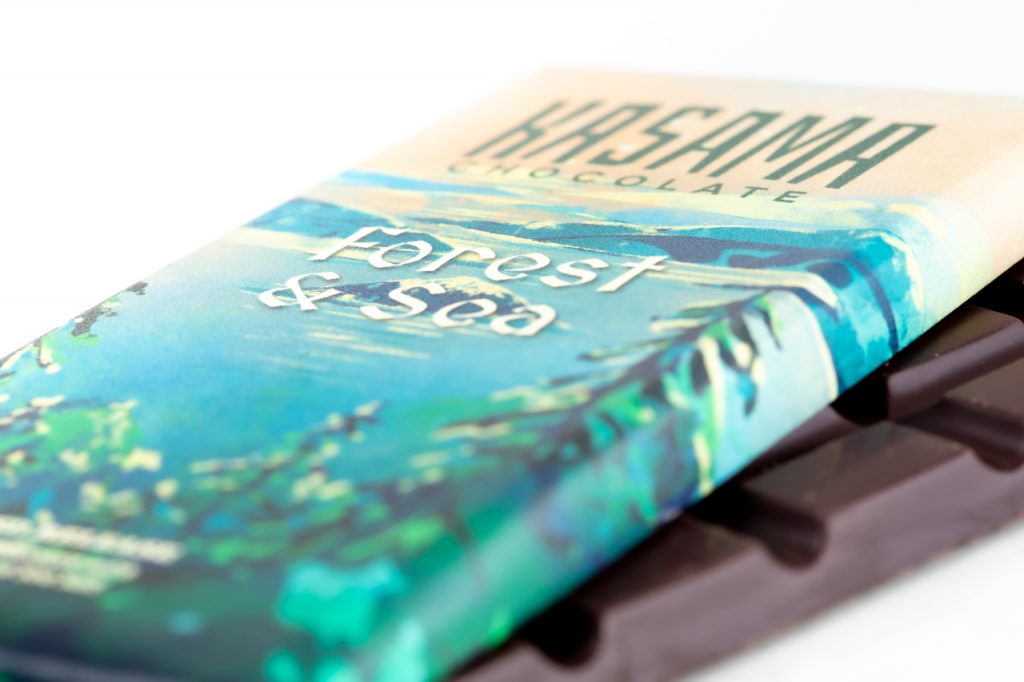 The wedding, which took place in 2019, was a special day for all of us at Kasama, witnessing two of our dear friends tie the knot, gathering, drinking, and dancing with so many amazing people, pandemic worries nowhere in sight. After the festivities, we had a lot of requests from people wanting us to make more of this chocolate, so, like an ocean tide, it rolls in every year, stays for a while, and then recedes again into the mists.