Spring Awakening Release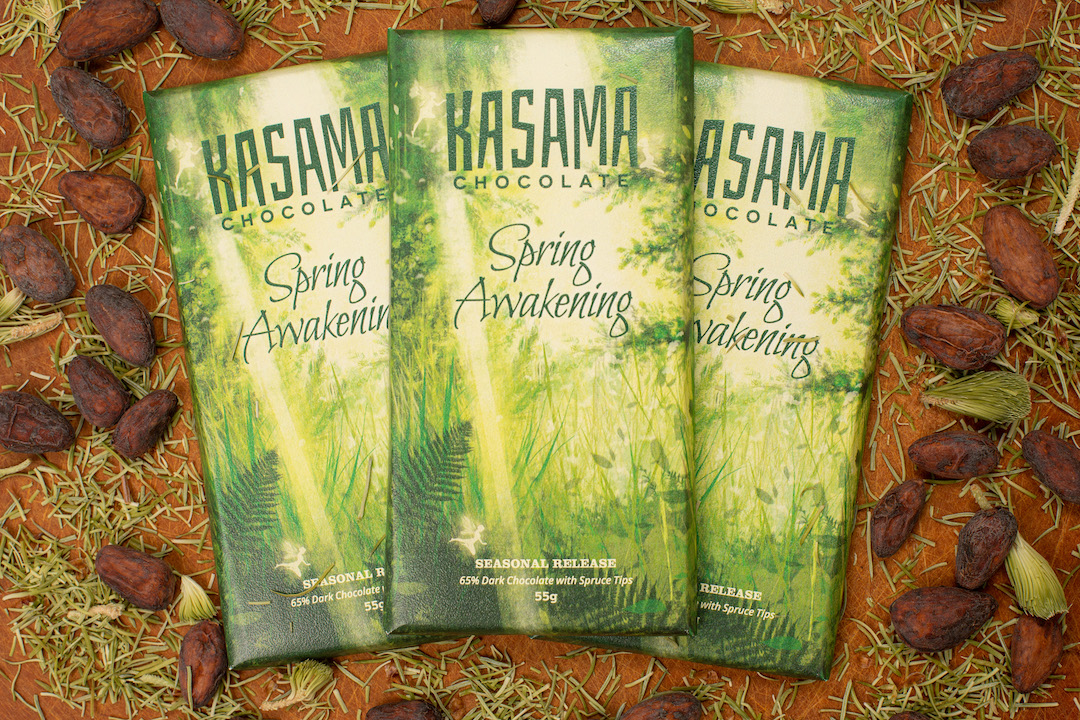 We hope you've been enjoying the sights and smells of all the fresh greenery this time of year. We've been tasting lots of greens these last few weeks and are excited to tell you about our new release!
In springtime, the forest awakens. Woodland creatures nibble on fresh shoots, and spruce tips burst forth from the canopy of conifers, like millions of magical sprites with emerald green wings, glimmering in the morning mists through webs of dark branches.
Paired with our single estate cacao beans from Costa Esmeraldas, these locally foraged spruce tips add a vibrant lemony, piney flavour to this rich and oaky 65% dark chocolate. Let it take your senses on a journey deep into the forest.
The bar is now up in the online shop, or you can find us at the Trout Lake and Kits farmers markets this Saturday and Sunday, and of course, at the shop on Granville Island.