Kasama Chocolate wins 10 International Chocolate Awards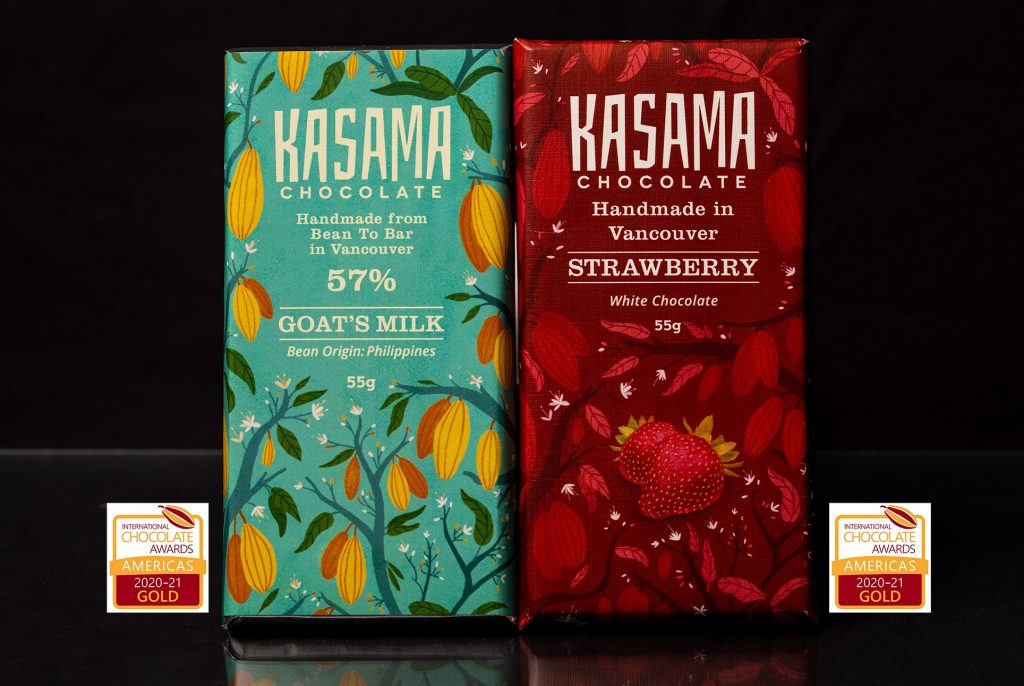 We hope you're getting a boost from the sunny weather this week. The cherry blossoms are just starting to pop on Granville Island and we're seeing more and more people out on the boardwalk near our shop.
We received quite the boost ourselves last Thursday with the exciting news that our chocolate won 10 awards at the International Chocolate Awards Americas in New York. It was especially nice to hear that 3 of our bars made with Philippine beans were recognized (2 golds, one bronze). This origin is very special to us; it's not often seen in the craft chocolate world, but having worked with Philippine beans since we started in 2015, we know first hand that they have some fantastic flavour profiles.
Below are our winning bars and a link to the awards site showing all the categories. Congrats to all the craft chocolate makers out there, and especially to the cacao farmers who grow and ferment such amazing beans.
Goat's Milk – Gold, Gold for Chocolate Maker, Gold for Direct Traded, Special recognition for Non-cow milk
Strawberry White – Gold
Kape Espresso – Silver (Americas), Gold (Canada)
Durian White – Silver, Special recognition for Innovation
Blackberry White – Silver
Davao 70% – Bronze
Karkar Island 70% – Bronze
Costa Esmeraldas 88% – Bronze
Single Malt – Bronze
Raspberry White – Bronze
Thanks so much for all your support over these last twelve crazy months. We would not still be making chocolate without it. Now on to the World Finals in Germany later this month. Fingers crossed!